WHO WE ARE
South Florida's Top Property Restoration Company
Providing Commercial & Residential Property Repair Services Along The Treasure Coast
We provide contracting services to homeowners, builders, property management companies and all else who want the best when it comes to fire damage, water damage, mold removal and other emergency services. We provides services to Palm Beach, Martin and St. Lucie counties, including the cities of West Palm Beach, Palm Beach Gardens, Jupiter, Hobe Sound, Stuart & Jensen Beach.
About Us
THE BEST IN DAMAGED PROPERTY RESTORATION & REPAIR
We Offer A Variety Of Services And Solutions To Fulfill Our Clients Needs
That`s Our Story
One Call Florida Restoration Services
The reason we chose the name "One Call Florida" is because we want to make your search for home repair and restoration solutions simple. Your solution is "One Call" away for water damage restoration, mold remediation, smoke & fire damage remediation, odor removal, home repair, painting, flooring, floor cleaning, waterproofing & roof coatings. We are a Florida State Certified General Contractor and a Florida State Certified Roofing Contractor. We specialize in interior damage restoration, remediation, and remodeling services. We utilize our own crews to finish the job timely, accurately, & with a high level of quality. We are licensed, insured & bonded. So, when your home is in need of repair, we are here to help.
The Highest Standard
Our Mission
The company's culture and our fundamental values are based on our Corporate Mission. We are building on the three pillars of sustainable development: Economy, ecology and social responsibility. Our economic goals are to continuously increase our earnings through cost leadership and long-term, profit-oriented growth.
We strive for long-term customer relationship based on reliability and integrity. Our success is based on competent, dedicated employees and an excellent management team. Climate protection and conserving natural resources are a matter of priority for our objectives in environmental protection.
Open Communication
Our Information Policy
To provide open communication. We inform truthfully and responsibly. Our dealings with each other are marked by active and open communication. Leadership Principles Based on our Corporate Mission, the One Call Florida Leadership Principles were designed to help us build a common management and leadership culture. Absolute priority is assigned to focusing on comprehensive efficiency and sustainable profitability while also putting emphasis on customers and profit-oriented growth.
With this in mind, cost awareness and highly efficient structures and processes are of the highest importance as well as speed and consistent implementation. To achieve our objectives, we rely on dedicated and qualified employees and an excellent management team. We are convinced that a corporate culture, which is primarily based on employee-orientation and partnership, will lead to the long term success of One Call Florida.
Prefessionalism & Experience
Licensed, Certified & Bonded
One Call Florida Inc. licenses and certifications:
Florida Class A Certified General Contractor
CGC1519002
Florida Certified Plumbing Contractor
CFC1429700
Licensed Florida State Mold Remediator
Institute of Inspection Cleaning and Restoration (IICRC):
Certified Master Fire & Smoke Restorer
Certified Master Water Damage Restorer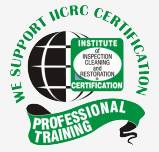 Indoor Air Quality Association (IAQA)
Certified Indoor Environmentalist
Certified Mold Remediation
Certified Sewage Remediation
OSHA Standards for the Construction Industry Training Field staff has the following credentials
Certified Mold Remediators – IICRC certification
Certified Mold Inspector - National Indoor Environmental Air Quality Institute
Certified Fire & Smoke Remediator – IICRC certification
Certified Water Mitigation Specialist – IICRC certification
Odor Control Certified – IICRC certification
Applied Structural Drying Certified – IICRC certification
Applied Microbial Remediation Technician Certified – IICRC certification
Carpet Cleaning Certified – IICRC certification

Locations served
Palm Beach, Martin, St. Lucie, Indian River, Volusia, and Flagler county, including, but not limited to the cities of West Palm Beach, Palm Beach Gardens, Jupiter, Jupiter Island, Hobe Sound, Stuart, Jensen Beach, Port St. Lucie, Vero Beach, Melbourne, Port Orange, DeBary, New Smyrna Beach, Seville, DeLand, Oak Hill